Profile
Research and teaching institutions, as well as the collaboration with numerous industry partners
In both its research and its teaching activities, the Institute for Lightweight Structures and Conceptual Design (ILEK) at the University of Stuttgart integrates the typical architectural focus on design and form with the engineering fields of analysis, construction, and material science.
Following a highly interdisciplinary approach, the institute focuses on the conceptual and crossmaterial development of all types of building technologies and structural systems with a special focus on the overall life-cycle from design to disassembly.The scope of work spans from textile and glass construction, to new possibilities in steel and pre-stressed concrete design, to ultra-lightweight structures using adaptive systems. Innovative fabrication and control technologies as well as all kind of digital tools are embedded in the process.
From the individual details to the overall system, the aim is to optimize form and structure with respect to energy and resource consumption, durability and reliability, recycling potential and environmental sustainability.
Vital to the success of this approach is the integration of the institute in an active international network with other leading research and teaching institutions, as well as the collaboration with numerous industry partners.
Head of Institute
Lucio Blandini
The engineer and architect Lucio Blandini has been the new Director of the Institute since April 2020. His aim is to combine the traditional interdisciplinary and cross-material approach of the Institute with digital tools and resource-efficient building solutions; his focus lies on the overall life-cycle of our built environment, from design to disassembly.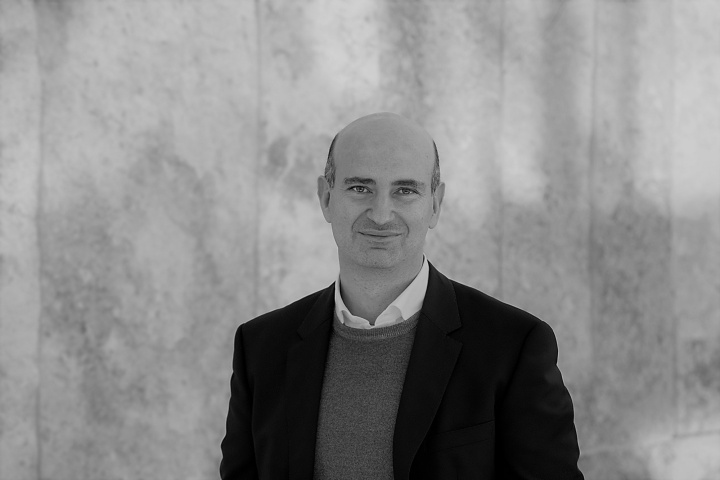 Werner Sobek
In 1994 Werner Sobek assumed the chair of Frei Otto, and in 2001 added that of Prof. Dres. Jörg Schlaich. Both professors contributed fundamentally to the worldwide reputation of the University of Stuttgart and advanced its high level of recognition both for lightweight and concrete structures.
Deputy Director
Balthasar Novák
Balthasar Novák works as an Associate Professor at the ILEK.
Maria Matheou
Maria Matheou's research interests lie primarily in the areas of structural and architectural design, kinetic architecture and adaptive envelopes. She holds a Diploma of Architect–Engineer in 2010 (with honors) and a Ph.D. in Architecture in 2014, all degrees from the University of Cyprus.
Working Group "Lightweight Structures and Adaptive Systems"
Walter Haase
Research studies in the field of lightweight structures are coordinated by Dr. Walter Haase.
Contact
Institute for Lightweight Structures and Conceptual Design
Pfaffenwaldring 7 + 14, 70569 Stuttgart-Vaihingen